Smart cities are more than simply an idea or a pipe dream. Many are already operational and more are coming online thanks to revolutionary solutions provided by the Internet of Things. It's not a new concept either; Amsterdam was ranked as the first smart city in 1994.
So, what is a smart city? A smart city is a framework for developing, deploying, and promoting sustainable development strategies to solve growing urbanisation concerns. It is predominantly made up of information and communication technologies (ICT).
Smart cities are associated with top-down or technology-centric methods. Cities that take this approach become smart by combining data from various types of sensors (such as water meters and CCTV cameras) into a single virtual platform to better manage city operations, often collaborating with technology companies to take advantage of already developed products or software.
This approach can be seen in new cities, such as NEOM in Saudi Arabia, Songdo in South Korea and Masdar in the United Arab Emirates, which have all used a top-down approach, building from the ground up utilising technology-enabled infrastructures. However, older cities all over the world are now becoming 'smart' to address the requirements and desires of its citizens. They do this by expanding on the capabilities of IoT-enabled devices, so instead of just marvelling at the possibilities of your laptop communicating with your doorbell, smart city designers and developers make sure that all of those networked products and systems get along.
Smart cities demonstrate that technology and success extend beyond infrastructure innovation and data management. Cities are responsive. Companies and residents can examine how they are operating, discover methods to increase their desire to live sustainably, and implement their feedback to improve their living and working conditions.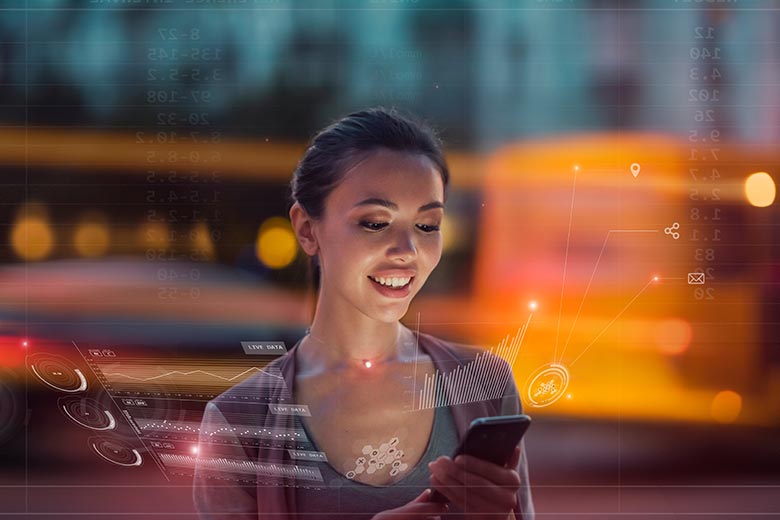 NEOM
This vision of the smart city probably reaches its apex in NEOM, Saudi Arabia's new vision of what the future could be.
Saudi Arabia aspires to provide a high-quality lifestyle to its residents through the development of NEOM, which includes modern architecture, a smart mobility system, appropriate water and energy, public systems, and lush green spaces. The city is also being envisioned by the Kingdom as a future center for nine industries: energy and water, mobility, technology and digital sciences, food, biotech, advanced manufacturing, media and media production, entertainment, and living (education, housing and healthcare).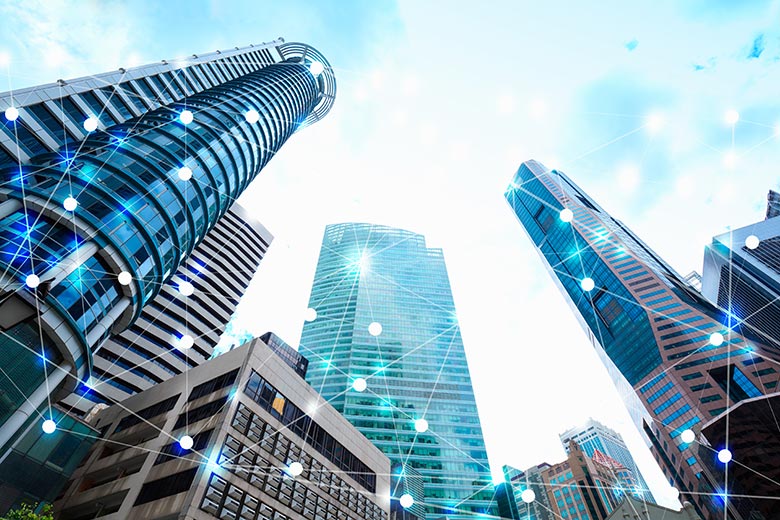 ---
The Kingdom's temperature and wind velocity are ideal for powering NEOM with 100% renewable energy
---
NEOM will be a place where technology will replace a lot of mundane jobs, while sensors will enable the data-gathering process, allowing the city to constantly monitor how people live and consume in a smart city environment.
The Kingdom's temperature and wind velocity are ideal for powering NEOM with 100% renewable energy. The average wind speeds are 10.3 meters per second, which is more than enough because wind power plants require wind speeds of around six meters per second to generate electricity. Of course, Saudi Arabia possesses a lot of solar power potential too.
Furthermore, the transportation system will be fully automated and environmentally friendly, and will effectively reduce traffic congestion.
NEOM will be a smart city created from the ground up. It will be a utopia for people who wish to innovate and bring fresh creations into the world – something truly unique.
Saudi Vision
Saudi Arabia has been working towards creating more interconnected, smart cities for several years now.
The Kingdom published its Vision 2030 strategy in 2016 and has made significant progress in the technology sector since then. Indeed, it has been actively working on smart city projects in 10 cities as part of the plan and was ranked second among G20 countries in the Digital Competitiveness Report for the year 2021.
There are many initiatives currently underway that aim to enhance digital infrastructures, such as the National Industrial Development and Logistics Program (NIDLP), which will develop advanced infrastructure for 35 cities globally.
The Asian Infrastructure Investment Bank (AIIB), which began operations in 2016, has the Kingdom as a founding member, too. The AIIB was established to promote economic development and infrastructure connectivity in Asia and beyond by investing in environmentally clean, sustainable, and innovative infrastructure.
Smart City Index 2021
For the second year in a row, Abu Dhabi and Dubai have been ranked as the smartest cities in the Middle East and North Africa region, as per the Smart City Index 2021.
While Abu Dhabi is ranked 28, Dubai is close behind at 29, out of 118 cities. Compared to 2020, both the emirates climbed up 14 places globally.
The top three smart cities are:
Singapore
Zurich
Oslo
The annual IMD-SUTD Smart City Index, now in its third edition, was produced by the International Institute for Management Development and Singapore University of Technology and Design.
In July 2021, 15,000 people from 118 cities around the world were polled. They were asked how their cities fared in terms of health and safety, mobility, activities, employment and educational prospects, and governance – the results created the rankings. One of the most notable points to come out of the survey was the fact that people's attitudes had sharpened regarding digital transformation and smart cities due to the pandemic.
---
The city of Buenos Aires received the City award of 2021 at the Smart City Expo World Congress
---
Smart City Expo
The progress of the smart city concept was recently witnessed at the Smart City Expo World Congress (SCEWC), the leading international summit for cities and smart urban solutions organized by Fira de Barcelona, and the Tomorrow Mobility World Congress (TMWC), which came together to reconnect the urban innovation ecosystem for three days in Barcelona.
With over 14,000 attendees from 120 countries, 400 cities and 350 experts, the events spurred again the global debate on urban transformation with resiliency, sustainability and liveability as the key topics in a post-pandemic landscape.
For the first time, Smart City Expo World Congress and Tomorrow Mobility were jointly held with PUZZLE X, the latter a new event aimed at grasping the potential of Frontier materials to solve some of the challenges that society is facing
On their first hybrid edition, SCEWC and TMWC also registered 16,000 digital attendees who followed the three days of content and interviews broadcasted through Tomorrow.City, the event's digital platform. Over 50% of in-person attendees came from overseas.
World Smart City Awards
The city of Buenos Aires received the City award of 2021 at the Smart City Expo World Congress. The recognition for the Argentinian capital was announced during the 2021 World Smart City Awards ceremony hosted in Barcelona. Eight more awards were given to the most outstanding initiatives and projects in the urban innovation and transformation industry.
---
Saudi Arabia was ranked second among G20 countries in the Digital Competitiveness Report for the year 2021
---
Buenos Aires was awarded for its Municipal Solid Waste Management Plan. Since 2012, it has been implementing an Integrated Municipal Solid Waste Management Plan that promotes waste reduction, encourages waste segregation and is consistently reducing waste disposition in local landfills.
Benedetta Tagliabue and Carlos Moreno jointly received the Leadership award for their significant contributions to advancing smart city projects worldwide during the last 10 years. According to the jury, the Italian architect Benedetta Tagliabue received the award for "bringing beauty and liveability to cities through the redesign of public spaces and urban buildings." The scientist and Mayor of Paris' special envoy for Smart Cities, Carlos Moreno, was recognized for "his 15-minute cities vision and also for bringing new perspectives to urban challenges."
The remaining awards – Enabling Technologies, Governance and Economy, Living and Inclusion, Energy and Environment, Safety and Security, Mobility and Innovation Recovery – were presented to the Digital Urban European Twins by the Digital Flanders Agency (Belgium), the G20 Global Smart Cities Alliance on Technology Governance at the World Economic Forum, the innovative implementation of online governance in Chengdu (China), Living Lab Scheveningen in The Hague (Netherlands), Cisco' deployment of a secure infrastructure for the Albuquerque Bernalillo County Water Utility Authority (USA), the Smart Mobility Analytics developed by the Port of Barcelona (Spain), Wuhan City's (China) use of Big Data Intelligence to promote recovery after the pandemic, respectively.