Not too many of us get to live the dream. But if you're an interior designer and you get to work on The Red Sea Project, it's safe to say that you are well and truly in the arms of Morpheus. Melissa Messmer, Director of Architecture and Design at The Red Sea Development Company, certainly feels this way, proclaiming: "It's absolutely been the job of my lifetime!" To find out why, we asked Melissa about the brief, the inspiration and the challenges she faces on such an important and prestigious giga-project.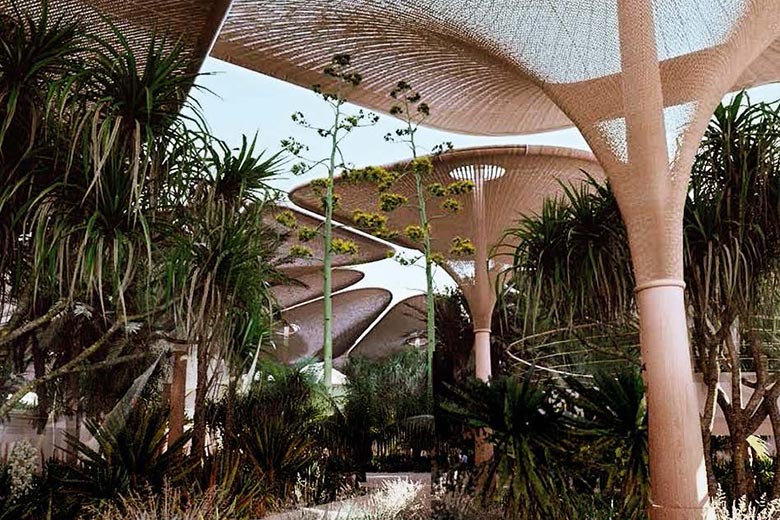 SPM: Was has been your biggest challenge?
Melissa: One of the things is that we've taken an enormous challenge of producing hotels through the LEAN Design process; instead of doing a very linear design process, everyone isdesigning everything simultaneously. And that's through our BIM modelling and checking all of that weekly. It's been challenging, but at the same time, you can't help but sit back and think, okay, this is the future. This is how design will be for many projects coming up because it builds in so much efficiency; it identifies risks and identifies challenges that we can tackle sooner rather than later. It's been a good challenge in that sense.
Other challenges include making sure that we are capturing a vision for Saudi Arabia that, again, really looks forward into the future of regenerative travel. There's a tendency when we try to design within a local context to look at the past, to look at tradition. While that's all very beautiful, there are many other projects going on that are celebrating that part of Saudi heritage. For ours, we tried to make our mandate about The Red Sea, not so much about traditional Saudi Arabia, although we do bring in flavors and touches of the cultures. We try to focus on the service element – celebrating Arabian hospitality, the beautiful ritual they have here, while keeping the design fresh and forward-looking, and really more about the environment.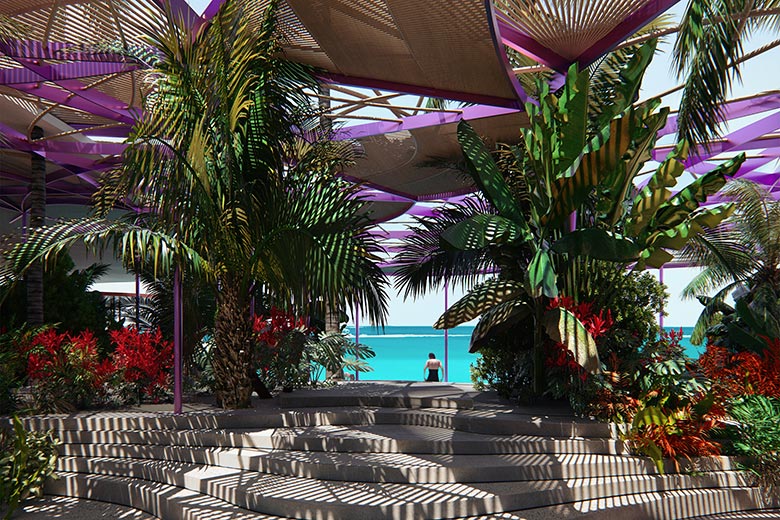 ---
I would say the main part of the brief came from His Royal Highness, and that was to try and create something that has never been seen before
---
SPM: How does the design respond to the sea and the natural environment?
Melissa: Well, I'm sure you're very familiar with Coral Bloom, on our Shurayrah Island. I always tell people we're not a destination at The Red Sea – we are a destination immersed in The Red Sea. So, we want people to feel like they're really having a local experience. Our finishes are not super-refined – obviously nothing is super-polished – which feel genuinely local and natural, like we've just carved it up out of the environment and put it into the design. That's something that's really, really important to us.
SPM: Lots of natural materials?
Melissa: Absolutely. Yes, lots of natural materials, and we have a strong sustainability mandate, so we've got to meet LEED requirements, which obviously requires us to use natural materials from the local environment. But it's also very challenging when working in an environment with very few trees and very few natural resources.
So, things like coral stone have become very popular in our project. The islands provide a lot of coral stone, and we're looking at ways of recycling and upcycling a lot of this material too.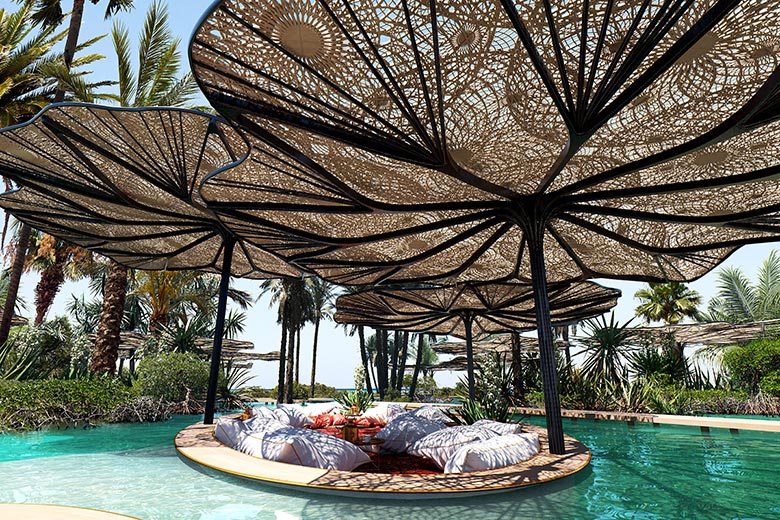 ---
We needed to create something that people can relate to in terms of connecting to nature, connecting to the sea and connecting to the environment
---
SPM: How important is it to get connections to the environment on this project, to feel that connection when you're there?
Melissa: Everything, it's everything we are about. One of the biggest struggles, and this is a good struggle, is to make everything natural and close to nature but in a luxury context. At the same time, we understand that we're in an environment where we've got to make people feel comfortable and welcome living on islands that reach average summer time temperatures of 42 degrees. It's finding a way to design that indoor/outdoor connection. We don't want people to feel that we're just fitting them into a box and letting them 'look' at the environment; we want them to be immersed in the environment and at one with nature.
SPM: How many people are in the team?
Melissa: Right now, we have eight people in our interior design team and up to 12 different design consultants. We're the only discipline in the whole development where every hotel has a different design consultant. We want every hotel and every asset, including our golf club, to have a unique statement.
SPM: Finally, how would you sum up working within TRSDC?
Melissa: I've worked at some amazing companies in my career. But this is the best and the most satisfying challenge that I've ever come across. It's a dream job.