BPD Supply Solutions has adopted the term 'We make the complex simple' because it encapsulates what the company does. So, while it's true that logistics planning operations are rarely, if ever, straightforward, BPD has the skill-set and expertise required to be able to help businesses enhance their operational efficiency and gain a competitive advantage.
Founded by Sam Hardwick, who has been in the logistics industry for 25+ years, BPD, a new, dynamic company created to provide balance in an increasingly convoluted and multifaceted world, has risen to the challenge of turning the complex into a simple, streamlined and affordable service.
This is especially relevant for small/medium companies that do not have an established supply chain themselves, but they have a good product and want to compete in a new and different marketplace. BPD's strength is that it can help the client without them having to take on more people or long-term costs.
Going Beyond Logistics
Sam discovered through his vast experience in the industry, including delivering world events such as the Winter Olympics in Korea, creating temporary power stations across some very remote locations, and being able to respond immediately to support humanitarian aid in crisis hit areas, that there is a misunderstanding about the relationship between the shipper and the freight forwarder, and what can and cannot be done. "My job is to act as the 'translator'. I know what services both the shipper and the freight forwarder can offer, and it's not quite as simple as 1+1 = 2. It can often be quite confusing. Indeed, I've found that when I've built various projects over the past few years that I've had to take on more responsibility from both sides to ensure what has been committed to is delivered," he explains.
Companies that want to optimise their business know that making complex logistics processes as simple as possible is one of the best ways to accomplish this goal. "It's like the difference between a financial advisor and independent financial advisor," Sam says. "The client is limited by the product range a freight forwarder sells, so the solution offered may not be what's wanted or needed. I act as an independent entity on behalf of the client. I look to provide clarity where clarity is lacking. So I work with the client – consulting, training, mentoring, to help them build the capabilities within their organisation."
Big or Small, BPD Can Handle it All
Often, clients turn to BPD when they have hit a bit of a brick wall, and the company then has the resources, skills and knowledge to 'get people out of jail'. However, it is preferable if the client calls before the wall is hit, because planning is an evolutionary process, and once costs start to spiral it can become aggressive. BPD's ability to create value and solve problems, though, can help clients in any situation.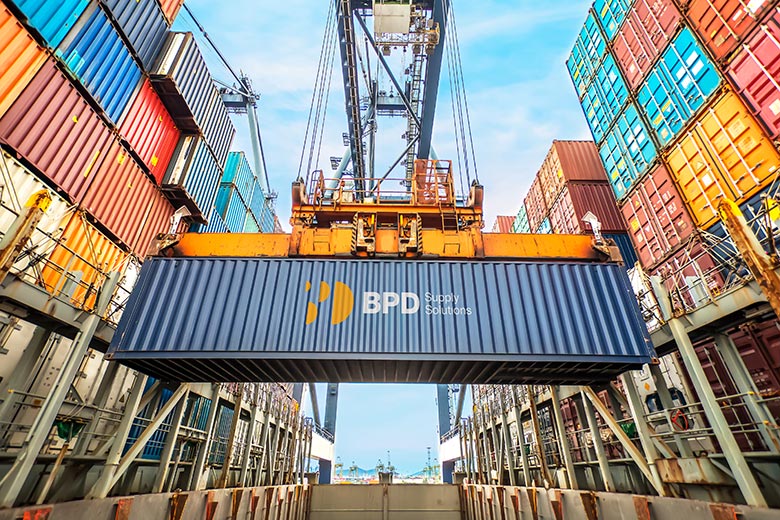 ---
BPD's strength is that it can help the client without them having to take on more people or long-term costs
---
To achieve this, a broad skill-set is utilised, including:
Planning and traditional consultation services
Execution: taking the plan devised by BPD, or someone else's plan, and utilising BPD's own people to act as the supply chain department of the client, and therefore acting directly on their behalf
Support: looking to serve clients who have a question but don't have the answers, empowering them to use the resources they already have to achieve excellence more quickly!
Frustration and complexity are replaced by ease and simplicity. People, processes, and systems seamlessly link to ensure cargo is delivered on time, every time, and revenues and profits rise as a result of this.
---
Frustration and complexity are replaced by ease and simplicity
---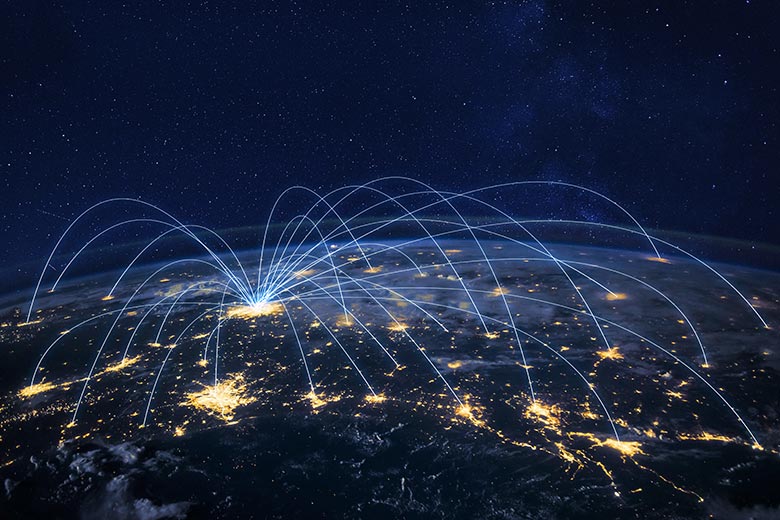 Completely in Tune with the Client
As jazz great Charles Mingus once said: "Creativity is more than just being different. Anybody can plan weird; that's easy. What's hard is to be as simple as Bach. Making the simple, awesomely simple, that's creativity."
This quote serves as a good reminder that just adding ideas or people to a project does not guarantee that it will run smoothly. Breaking something down to its base components and expressing it clearly and concisely is the best way to achieve success. And this is exactly what BPD does, no matter what the cargo or where in the world it has to be transported.
"Our client-base is anyone who is looking to create value from their products – it could be freight forwarders, but most of the time it is the owners of the cargo," Sam says. "But every client has different needs, and at BPD we are always delighted to arrange a personal consultation to discuss these needs in more detail."
As companies compete in an ever-changing and challenging world the ability to have responsive and effective supply chains that continue to meet clients' demands has never been more critical. There is a spotlight on logistics that has raised a global awareness and has created an opportunity for companies to elevate their thinking of what is possible.
The logistics sector has a chequered history of value creation, but as the world continues to change, BPD is taking the opportunity to challenge companies to look into whether their strategies will meet and outperform market expectations. There is no doubt that performed correctly, effective logistics can drive part of a company's strategy and value proposition, allowing for a new and more confident outlook that allows businesses to outperform the market. Simply put, BPD's focus is to continually improve the logistics process and add value… with the client in mind.
To find out how BPD can help your business to improve efficiency and gain a genuine cost-effective and competitive advantage with a quality, customised solution, telephone Sam Hardwick direct on +971 56 162 8299 or email sam.h@bpdsupplysolutions.com.