It is estimated that approximately 50% of the world's waste comes from construction (that's close to one billion tonnes), so isn't it time we abandon the old ways of building and start using the materials we already have?
Construction and demolition waste can range from bricks and electrical cables to cardboard packaging, plastics and tree stumps, and it's notoriously difficult to get rid of because it's frequently produced in large quantities. It's usually disposed of in an industrial waste landfill, where lead and other toxic compounds can contaminate groundwater.
These vast quantities are driven by the construction industry's tendency to buy new materials, which puts intense pressure on what are already limited natural resources. In addition, many of the materials used, such as concrete, are hazardous to both the environment and human health when manufactured. Because of this raft of considerations, sustainability is one of the construction industry's supreme challenges, both in terms of input and production.
We continue to build and generate massive amounts of waste as the world's population, and the cities in which they live, continue to expand. The answer to this conundrum, though, is 'simple': in conjunction with the global construction industry, reimagine how to utilize waste to create new building materials. It's basically taking note of the old motto kids learn in school – Reduce, Reuse, Recycle.
Enhancing the Partnership with the UN
On 13 June 2002, the Kingdom's commitment to this sustainability philosophy was underlined when Faisal Alibrahim, Saudi Arabia's Minister of Economy and Planning, and Nathalie Fustier, United Nations Resident Coordinator in the Kingdom of Saudi Arabia, signed the 'United Nations Sustainable Development Cooperation Framework' (UNSDCF 2022-2026).
The agreement aims to enhance the partnership between Saudi Arabia and the UN to accelerate their joint efforts to deliver progress on sustainable development in Saudi Arabia and meet the goals outlined in the 17 Sustainable Development Goals (SDGs) under the UN 2030 Agenda, as well as the socioeconomic ambitions of the Kingdom's Vision 2030.
Commenting on the agreement, Faisal Alibrahim said: "At times of great global challenges, our responses must be coordinated, collaborative and truly global in scale. Signing the UN Sustainable Development Cooperation Framework takes us another step closer to delivering exactly this.
"Through the framework, we are enhancing our partnership with the United Nations at a time when international partnerships have never been more critical. By working closely with our partners, Saudi Arabia can capture the economic opportunities that stem from the urgent need to deliver inclusive human, social and economic development – at both the local and international levels.
"Through our collaboration, we can further enhance Saudi's evolving economy to diversify our industrial mix, forge critical future knowledge in emerging sectors and create new jobs for future generations who can unleash the full potential of our globally competitive economy."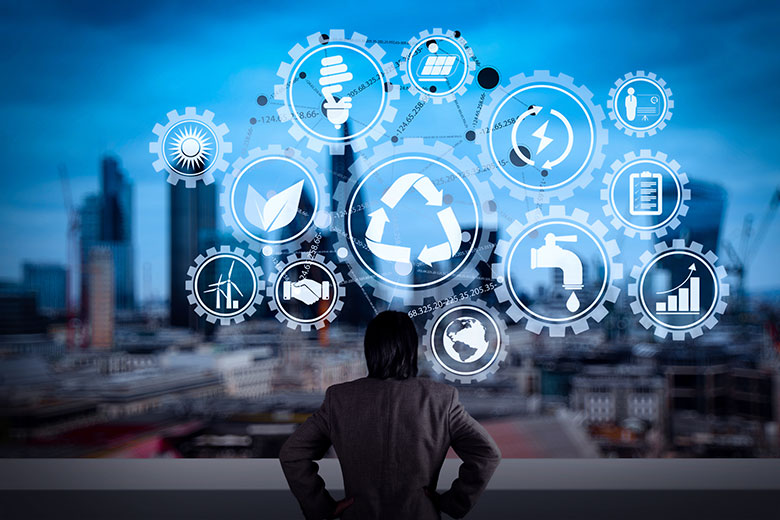 ---
It's basically taking note of the old motto kids learn in school – Reduce, Reuse, Recycle.
---
Staying Ahead of the Curve
These future generations were no doubt at the front of his mind when HRH Prince Mohammed Bin Salman unveiled the 'Saudi Arabia Green Initiative' and the 'Middle East Green Initiative on 27 March 2021. The Prince stated in his declaration that KSA will strive more to conserve the land by lowering carbon emissions, combating pollution and land degradation, and preserving marine life, explaining: "As a leading global oil producer, we are fully aware of our responsibility in advancing the fight against the climate crisis, and that just as we played a leading role in stabilizing energy markets during the oil and gas era, we will work to lead the coming green era."
The Kingdom of Saudi Arabia's (KSA) population growth, of course, has necessitated the expansion of the country's housing and infrastructure inventory, resulting in an inevitable accumulation of construction and demolition waste (C&D).
---
The market will benefit from the growing usage of AI-based robotics in sorting and separating waste
---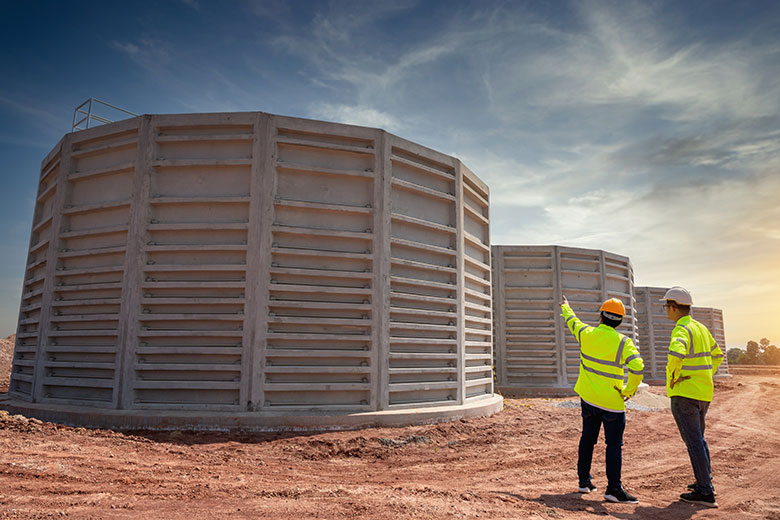 However, KSA is trying hard to keep ahead of the curve, implementing plans and strategies designed to save the environment and 'clean up' the construction industry.
The Public Investment Fund's various giga-projects, for instance, are required to implement properly planned waste management programs. Meanwhile, The Red Sea Development Company (TRSDC) has established a program to clear up ocean debris and has joined the United Nations' public action initiative #ACT4SDG as an official partner. TRSDC is working to remove rubbish that washes up on the islands and mainland shorelines within the project's boundaries regions, as well as raising local understanding about waste disposal techniques and how to reduce, recycle, and reuse these materials.
The Public Investment Fund's (PIF) Saudi Investment Recycling Company (SIRC) launched its first construction and demolition waste recycling plant in 2020 and is another great example of how the Kingdom is tackling the waste challenge. Signalling the first step towards meeting the national ambition of diverting 60% of construction and demolition waste from landfills by 2035, as the Kingdom accelerates its transition to a circular economy, it is located in northern Riyadh and can treat up to 600 tonnes of waste per hour and achieve recycling rates of over 90%.
---
It can treat up to 600 tonnes of waste per hour and achieve recycling rates of over 90%
---
Tremendous Potential
The use of recycled construction raw materials has acquired a lot of traction among well-known builders and developers. These materials have many advantages, including environmental friendliness, cost-effectiveness, procurement flexibility, and ease of availability. According to industry experts, recycled coarse concrete can assist reduce the expenses of traditional building. As a result, the cost-effectiveness of recycling is piquing the interest of many companies.
Experts say that recycling construction waste can conserve raw material, energy and water, as well as reduce the production of greenhouse emissions and other pollutants that can contribute to climate change.
To assist in this, artificial intelligence and IoT-based devices are being widely deployed in the construction industry, providing a slew of lucrative opportunities. Indeed, the market will benefit from the growing usage of AI-based robotics in sorting and separating waste to provide high-value and high-purity commodities from mixed construction. AI-integrated recycling facilities, IoT-based gadgets, and robotic technologies are all gaining a foothold in the global market.
As a result, the Saudi waste market has a lot of potential – for public-private partnerships, for new technology promotion and adoption, and for considerable economic gains in terms of how business is conducted.
The rewards will be substantial, while the hazards for organizations that do not take their responsibilities seriously are set to grow.
The Saudi construction sector has seen a lot of changes, but unlike in the past, the bottom line is no longer the key driver of the market's evolution. Sustainability is now increasingly vital and will be critical to construction companies' competitiveness in the coming years. Consequently, to ensure success, forward-looking companies need to become early adopters and industry role models, making them preferred partners that lead the way toward a more sustainable future.