The Red Sea Project is one of the world's most ambitious regenerative projects, covering 28,000 sq. km. on Saudi's west coast, the destination will offer a new type of barefoot luxury experience for visitors from around the world.
The Red Sea Project will welcome its first guests by the end of 2022. The first phase of the development will include 16 luxury hotels offering 3,000 keys across five islands and two inland locations. It will also include entertainment facilities, an airport, and the necessary supporting logistics and utilities infrastructure. Upon completion in 2030, The Red Sea Project will comprise 50 hotels, offering up to 8,000 hotel rooms and around 1,300 residential properties across 22 islands and six inland sites.
The AMAALA Project is located in the northwest of Saudi Arabia on the coast of the Red Sea, covering an area of 2,800sq.km and will include a wide range of infrastructure components to support relevant Masterplan Development Zones. One of the main masterplan zones to be developed across the AMAALA region is in an area called Triple Bay.
Both projects are financed by Saudi Arabia's Public Investment Fund (PIF) and have been mandated by His Royal Highness the Crown Prince of Saudi Arabia to develop immersive luxury hospitality experiences on the Red Sea. Both projects will deliver new levels of service excellence, using technology to enable a seamless personalized experience that will position Saudi Arabia on the global tourism map.
We speak to Raed Al Basseet, Group Chief Environmental and Sustainability Officer for TRSDC and AMAALA, about the challenges and often radical responses to sustainability and the environment on these groundbreaking giga-projects.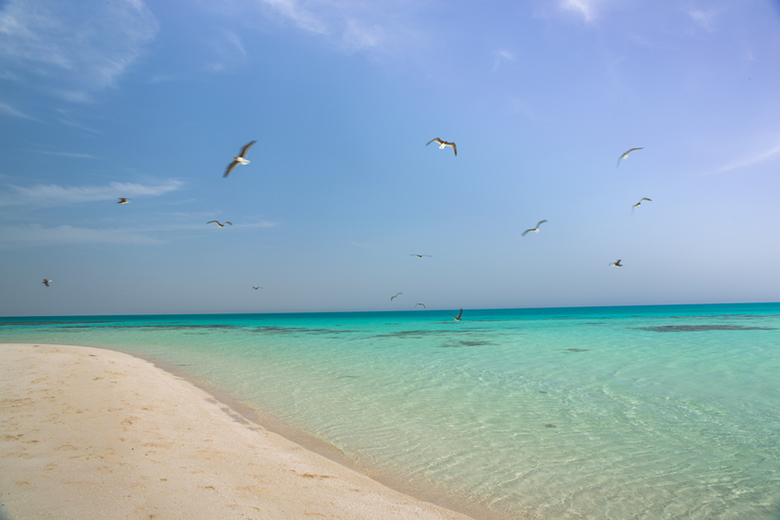 ---
From the point of view of a real estate developer, TRSDC has embedded Environment and Sustainability into every phase, as well as into our corporate governance
---
Saudi Projects: You operate a pioneering bespoke environmental governance and management system designed to integrate environmentally sustainable content into TRSDC's world-class development agenda. Can you tell us about this ambitious endeavour?
Raed Al Basseet: As Group Chief Environment and Sustainability Officer at The Red Sea Development Company and AMAALA, I am responsible for every aspect of the environment of some 32,000km2 of the projects' area.
Our Environment and Sustainability commitment is paramount to everything we do as a company. From the point of view of a real estate developer, TRSDC has embedded Environment and Sustainability into every phase, as well as into our corporate governance. Consider the many layers incorporated into such a large-scale destination: pre-concept, master planning, design, delivery, and operations. The level of integration is not a usual one for a real estate developer; we go above and beyond to protect and enhance our environment and ensure a sustainable positive impact on it and the surrounding local communities and economy. We are striving with our regenerative ambitions to have a ripple effect here in the Kingdom, on the real estate development sector, and the global travel and luxury tourism industries.
To fulfil this huge scope, we built a team of environment and sustainability experts to deliver on the promise and ensure the delivery of the world's most ambitious regenerative tourism project. Our team has a huge mix of specialities, nationalities, ages, and personalities, and we have a multitude of niche expertise across all areas. The members of our team span from freshly graduated juniors to directors who have 15 years plus experience in managing environmental and sustainability across all business disciplines. We are all environmental and sustainability leaders, advocates, and ambassadors. We are inspired by nature and are implementing regenerative development techniques to protect it, not only for ourselves today but for future generations to come.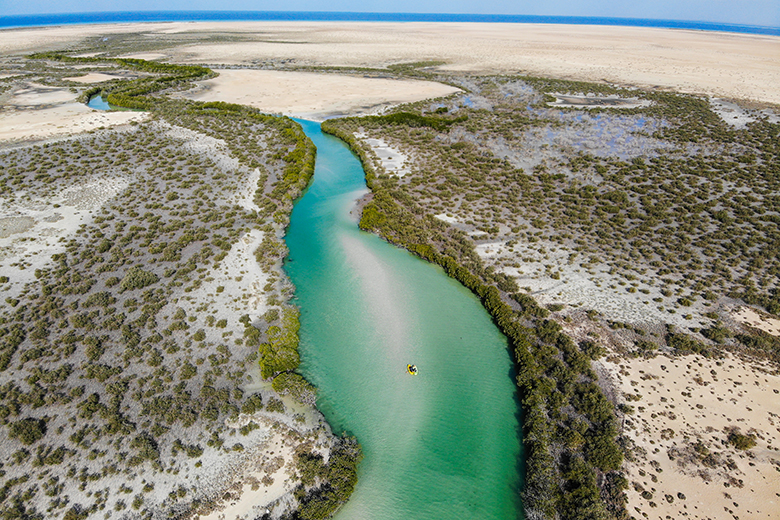 ---
During 2021, we achieved ISO14001 certification for our environmental management system
---
SP: Are you tracking, reporting and reducing your energy, waste and water usage?RAB: Our progress is aligned with the UN SDGs and IFCs to ensure that the development that we are keen to deliver has a positive impact and blends with its thriving ecosystem. Last year, we issued our first Sustainability Report, which is publicly available on our website. This 2020 Sustainability Report has been prepared in accordance with Global Reporting Initiative (GRI) standards. Subsequent annual Sustainability Reports that we issue will include increasing disclosures on our Environmental and Social performance, as we progress with implementing our Sustainability Performance Management System. In 2021, we launched our Sustainability Performance Management System, which is now tracking Sustainability KPI/metrics across both our Corporate and Projects. This SPMS is tracking our performance across a range of Environmental, Social and Economic KPIs and metrics.
During 2021, we achieved ISO14001 certification for our environmental management system, across our corporate offices and development projects. In doing so, we became the first of Saudi's giga-projects to achieve such an accreditation.
We also received the results of our second year of participating in the 'Green Real Estate Sustainability Benchmark' (GRESB). Our 2021 GRESB assessment achieved an overall score of 91 out of 100 in this year's ESG-assessment and benchmark exercise by Global Real Estate Sustainability Benchmark (GRESB) – exceeding the score of 84 it accomplished last year, making us the first 'Five Star' rated entity.
Becoming a five-star rated entity is particularly important to us because it recognizes that we are paving the way for sustainable tourism in Saudi Arabia. By pioneering a new approach to regenerative tourism, our hope is that our work will set an example for the rest of the world to follow.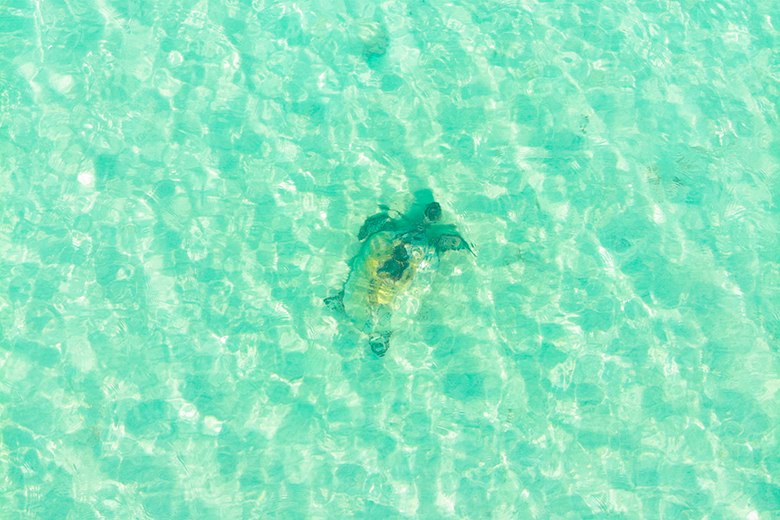 ---
As of today, the project has surpassed significant milestones, with over 700 contracts signed to date, worth over SAR 19bn ($5.06bn)
---
SP: What are your key sustainability measures?RAB: As a company, we recognize that developing within a pristine natural setting brings huge responsibility. In response, we have made a groundbreaking commitment to go beyond sustainability at TRSP and to have a regenerative impact on the local environment, society and economy. Here is a brief outline of how this is being achieved:
A pledge to be carbon neutral once fully operational. As part of this, we signed a contract with ACWA Power in 2021 to provide sustainable district energy systems across our TRSP destination, a system powered fully by renewable power, including district cooling and battery energy storage systems with no connection to the KSA National Grid. The avoided CO2 emissions to the atmosphere are equivalent to nearly half a million tons each year and the destination will be the first tourism project of its size, to be powered solely by renewable energy. This system will include the largest battery energy storage system in the world that is procured under a PPP agreement. We are now in the process of establishing similar PPP agreements across AMAALA.
A ban on single-use plastics once fully operational.
A 30% net conservation benefit by 2040 target.
Completing a Marine Spatial Planning (MSP) exercise, which led TRSDC to leave 75% of the island archipelago untouched and for nine islands to be designated as special conversation zones ahead of construction beginning.
Less than 1% of the destination's total 28,000km2 will be developed.
Capping the yearly number of visitors to The Red Sea Project at one million based on the environmental carrying capacity of the destination.
SP: Are you using 'leading indicators' (i.e., from a formal operational excellence program) to drive your sustainability efforts instead of relying on the lagging indicators found in the Global Reporting Initiative and other sustainability indices?
RAB: Our aim is to set new standards in sustainable development, respecting the natural world, creating opportunities for the local communities and protecting the destination for the future. Where the technology does not yet exist to realize our ambitions, we will work with innovators to develop them.
In terms of 'leading indicators', we have in place an ambitious sustainability strategy. At the heart of this strategy, is our Sustainability Vision, where we aim to create a positive impact by conserving and enhancing natural capital, delivering a carbon-neutral contribution to climate change and building a prosperous local economy. So we are being led by this strategy, which includes leading indicators across all divisions of the company. This strategy sets the sustainability priorities, programs, initiatives and targets, which guide all our activities across development, operations and services.
Our projects are grounded in sustainability and regenerative tourism in their fullest sense. We will showcase these results in transformative experiences that reimagine the future of sustainable luxury – where our guests and residents take care of themselves and the planet, safe in the knowledge that their stay with us is an investment in a sustainable future.
Our masterplans are being informed by the largest marine spatial planning simulation ever undertaken, modelling the environmental impact of developing and operating the destination. This includes protecting the environment and the species that call it home, as well as supporting the local communities living in close proximity to the destination. We are committed to aligning the project with all 17 of the UN Sustainable Development Goals. Tourism, properly harnessed, can and must serve the needs of the environment if it is to be sustainable in the long term. Technology can be a huge asset, monitoring and thus protecting the environment.
Knowledge gained and lessons learned will be shared with the rest of the world, inspiring other destinations and supporting the conservation of multiple coral reef eco-systems.
In October, Saudi Arabia announced ambitious goals such as net zero emissions by 2060 and the Kingdom is aiming to plant 10 billion trees under the Saudi Green Initiative. In the next few years, 50 million hectares of Saudi Arabia will be rehabilitated and redeveloped to prevent land degradation. The Kingdom will plant 1% of the global tree plantation target and TRSDC is a major contributor to this, with 25 million plants and trees set to be grown in our onsite landscape nursery, the largest in the region and fully operational since early 2020.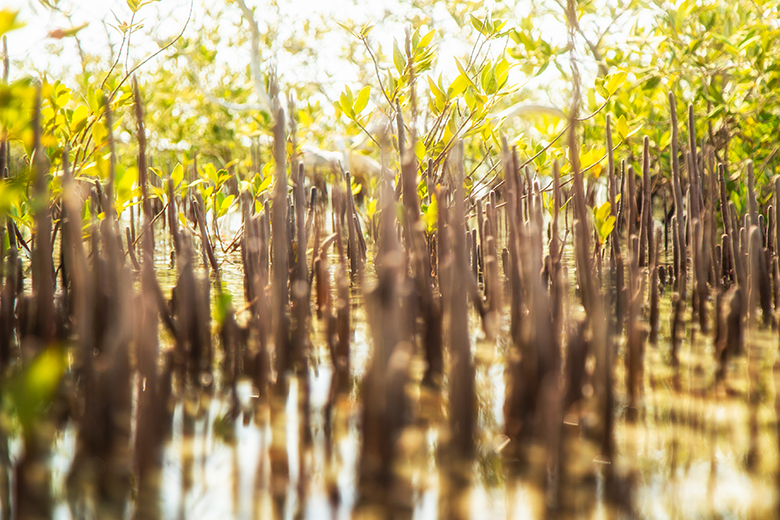 ---
The projects are expected to create up to 70,000 new direct and indirect job roles
---
SP: How do you engage your supply chain in your sustainability efforts? Do you require your contractors and suppliers to adhere to a 'Code of Conduct' that helps them operationalize sustainability in their businesses?
RAB: At all stages of the developments, we seek partners with an uncompromising commitment to sustainability. All partnerships embarked upon must ensure that the pristine environment of our destinations, with their clear turquoise waters, white sand and abundance of coral reefs, will remain immaculate. Sustainability commitments are of utmost importance when choosing the right supplier for one of our projects. A potential contractor must be willing to engage at the same level of commitment we do. Sustainability is non-negotiable, a deal-breaker at any stage of the project. As of today, the project has surpassed significant milestones, with over 700 contracts signed to date, worth over SAR 19bn ($5.06bn). We want potential partners to think outside of the box but also share the same values as us. Be innovative, pioneer new ways of doing things, and most of all, believe they can be part of this opportunity to grow together with TRSDC and our projects.
SP: How are you addressing social equity?RAB: We are committed to creating opportunities for local communities too. Our year-round destination will offer a real opportunity to the people and businesses in local communities in the form of jobs and growth for businesses in the area. This is coupled with our ongoing contribution to creating growth and employment opportunities within the Saudi Arabian construction sector and partnering with a company that will help us realize these goals. The projects are expected to create up to 70,000 new direct and indirect job roles.

SP: On a personal note, how are you enjoying working on these giga-projects?RAB: This is a rare, once in a lifetime opportunity for anyone within my field to have the chance to join such a world-class initiative. We are a development company, developing our destinations so they fit into their natural surroundings, as well as raise living standards for our local communities. As one of the earliest environmental staff engaged on the projects, I have had the free rein to build a strong team, who are truly committed to achieving our sustainability vision. I feel honored to be leading this team and it is enjoyable to work within such a highly knowledgeable and professional bunch of people.
What motivates me and encourages me daily, is our leadership. From HRH Mohammed bin Salman, through to John Pagano, our CEO, for these projects, the sky is the limit. I am so proud that I can bring something to the table. People working for this initiative are not joined in minds alone, but in their hearts.