Honeywell and solutions by stc, have signed a Memorandum of Understanding (MoU) to help develop strategic mega projects across the Kingdom in support of Saudi Vision 2030 and its efforts to create a more diverse and sustainable economy and accelerate digital transformation.
The MoU between Honeywell and solutions outlines the intent to collaborate on smart building, community and city projects as well as energy projects to deliver critical solutions to mega projects. The collaboration will enable Honeywell software platforms such as the Honeywell City Suite and Honeywell Forge Enterprise Performance Management solution to use stc's cloud infrastructure to support project delivery.
---
The MoU outlines the intent to collaborate on smart building, community and city projects
---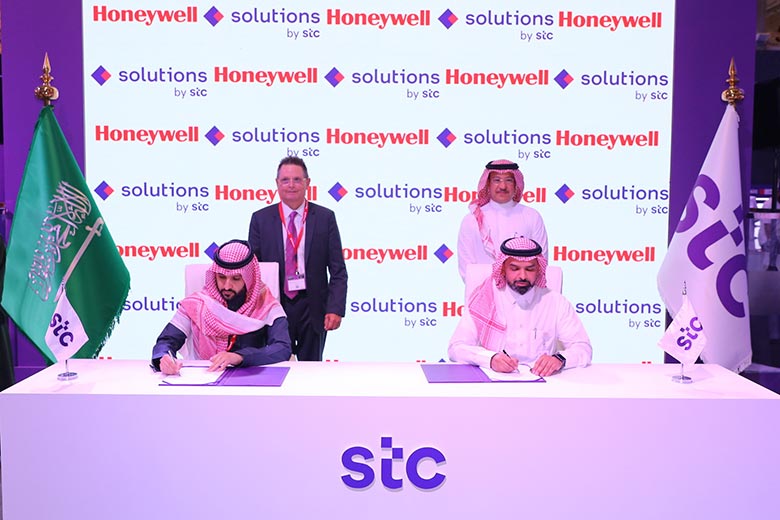 "Honeywell is honored to play a key role in creating the Kingdom's future smart buildings, communities and cities, and our work with solutions shows how we can leverage our domain expertise with other leading technology companies," said Abdullah Al-juffali, country leader, Honeywell Building Technologies, Saudi Arabia. "This effort furthers Honeywell's experience in developing and supporting the execution of critical infrastructure projects, including smart communities and cities. With our combined capabilities, Honeywell and solutions can help enable the development of smart and sustainable city and community projects." Active in Saudi Arabia for more than 70 years, Honeywell continues to play a vital role in supporting and advancing the Kingdom's industries. Honeywell is committed to supporting the IKTVA program and contributing to the development of the country's industries and localization efforts that aid its transformation to a knowledge-based economy. Recent Honeywell developments in the Kingdom include the launch of Callidus® Flare Technology production facility in the world's largest industrial city at Jubail, as well as the new production facility for oil and gas projects, developed as part of a Joint Venture (JV) partnership with Gas Arabian Services.
---
"Honeywell is honored to play a key role in creating the Kingdom's future smart buildings"
---