The Kingdom of Saudi Arabia Pavilion – a record-breaking structure that is also one of the most visited sites at Expo 2020 Dubai – has won a prestigious World Expo Award from US-based Exhibitor Magazine, adding a new trophy to its rich roster of international awards.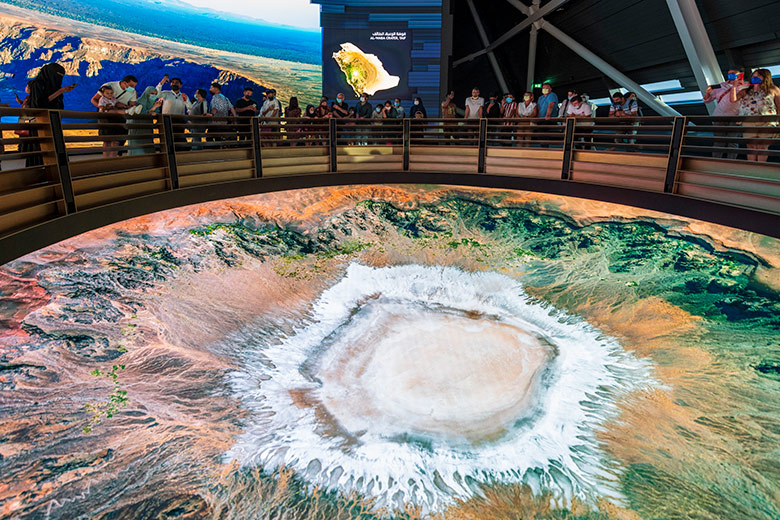 The Kingdom's massive pavilion, the second largest structure at Expo after the host nation's, has won the award for' Best XL Pavilion' (more than 5,000m2), one of four 'Best Pavilion' prizes awarded to Expo 2020 Dubai pavilions in four different categories. Exhibitor Magazine announced the winners in the competition's total of 14 categories during an Exhibitor Insight webinar on 16 March. The competition received entries from dozens of pavilions.
The Kingdom's 13,059m2 pavilion has also received an Honorable Mention in 'Best Exterior Design'. Another Honorable Mention was received by the Saudi Arabia Pavilion (Audiovisual Kaleidoscope) for 'Best Exhibition/Display'.
---
The Kingdom of Saudi Arabia Pavilion has won US-based Exhibitor Magazine's 'Best XL Pavilion' award
---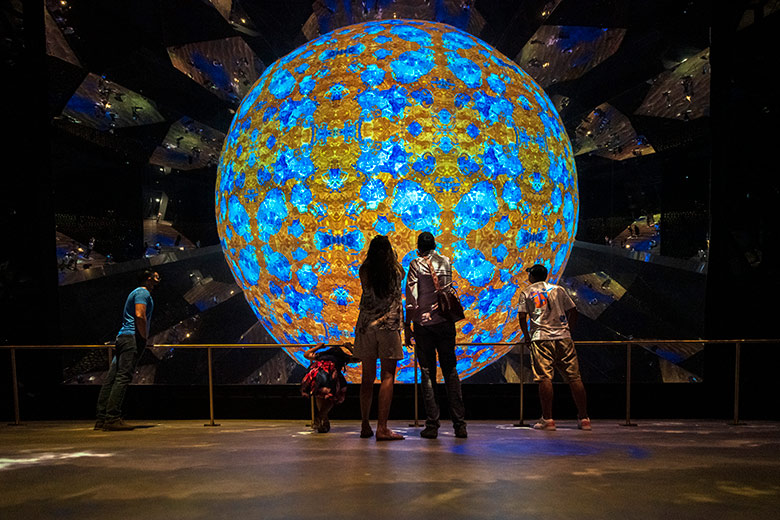 Commenting on this latest award, Hussain Hanbazazah, Commissioner General of the Kingdom of Saudi Arabia Pavilion, said: "We are proud that the Saudi Arabia Pavilion is among Exhibitor Magazine's World Expo Award winners. This latest title is added to our Pavilion's roster of wins and confirms its status as one of the most innovative sites at Expo 2020 Dubai. The Saudi Pavilion is a unique architectural landmark, embodying a bold ambition to shape the world for the better. We dedicate this win to the visionary leadership and forward-looking people of Saudi Arabia, the two drivers behind our Pavilion's success."
Large visitor numbers reflect an immense interest to get to know authentic Saudi Arabia through the Pavilion journey. By 10 March, the Saudi Pavilion has welcomed its four millionth visit since the opening of Expo 2020 Dubai in October 2021. The major milestone strengthened its position as one of Expo's most popular experiences, drawing approximately a quarter of all Expo visits.