Following the signing of a Memorandum of Understanding (MoU) with the Qiddiya Investment Co. (QIC), a wholly-owned subsidiary of Saudi Arabia's Public Investment Fund, it has been announced that the Samsung Group will become an active partner on the Qiddiya project.
Under the MoU, Samsung C&T will collaborate on the design, engineering and construction of Qiddiya's sports complex. Samsung Electronics will become Qiddiya's primary technology sponsor while building co-branding and naming rights for some of Qiddiya's anchor facilities, and other Samsung IT and security affiliates, such as Samsung SDS, will participate in the project as systems providers.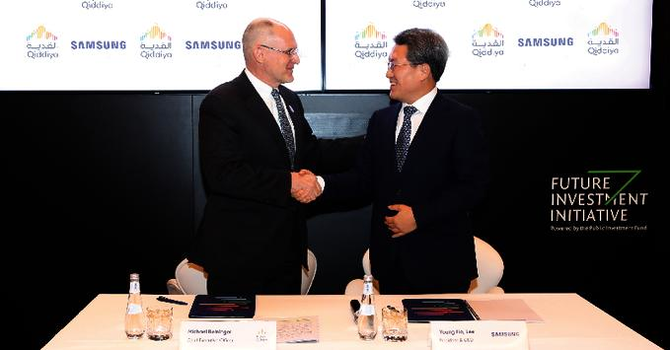 ---
The Saudi government is investing over $8 billion in the project
---
The deal's value was not disclosed by either party. The Saudi government is investing over $8 billion in the project, which will create a giant entertainment complex more than half the size of Seoul and twice the size of Washington, D.C.
"The signing of this milestone MoU between Qiddiya and Samsung C&T, an industry leader and global pioneer, demonstrates our commitment to achieving our dual goals of creating an unprecedented destination that enriches the lives of Saudi citizens while driving social and economic diversification within the Kingdom," QIC CEO Michael Reininger said.
Samsung is prioritizing the Middle East, which the heir of Samsung Group has called "the land of opportunities."