Strong house price growth across Saudi Arabia over the last two years, spurred by Vision 2030, is dampening the demand to purchase a home in the Kingdom, according to global property consultant Knight Frank's flagship 2023 Saudi Report.
In its survey of 1,014 Saudi households, carried out in partnership with YouGov, Knight Frank has found that Saudi households' appetite to purchase a home, either as first-time buyers or as second homeowners, has slowed over the last 12 months. Demand to buy a home in 2023 has slipped to 40%, compared to 84% last year.
The Affordability Challenge
Faisal Durrani, Partner – Head of Middle East Research explained: "The rapid escalation in house prices has undoubtedly cooled demand to purchase a home. With villa prices in Riyadh rising by 45% over the last two years to over SAR 5,000 per square metre – the highest level in at least seven years – the dream of homeownership, as well as the desire to own a second home is forcing households into a holding pattern. Indeed, the total number of homes sold in Riyadh fell by 34% last year, while in Jeddah there has been a fall of 16%.
"We have been tracking the ratio of house prices to household incomes and with villas in Riyadh and Jeddah standing at 13.3 and 15.1 times annual incomes, affordability thresholds have been exceeded. A globally accepted level of 'affordability' is usually six times annual income. Furthermore, the last time affordability ratios in Saudi stood at these levels was in 2016, which also coincides with the last market peak."
---
Demand to buy a home in 2023 has slipped to 40%, compared to 84% last year
---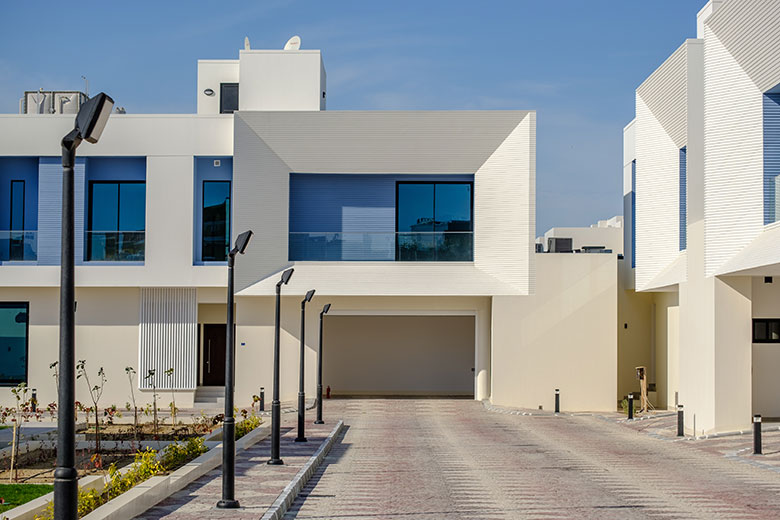 Knight Frank does not expect an imminent decline in house prices, but rather a stagnation in values as demand continues to build. Heightened levels of domestic migration and the government's desire to achieve a home ownership rate of 70% by the end of the decade, from around 65% today, through programs such as Sakani, which have already aided over 1.4 million households to transition to home ownership, are expected to remain cornerstones of demand.
Harmen de Jong, Partner – Head of Real Estate Strategy & Consulting, Saudi Arabia, commented: "Domestic migration has been a key driver of housing demand in the Kingdom. Our surveys have helped us to estimate that the level of domestic migration could be as high as 47% of the total number of Saudis in Riyadh, 42% in Dammam, and about a third in Jeddah. Clearly not all of these 'career migrants' will be keen to buy a home in their adopted cities, but 68% claim they would move home should the right job arise.
"The critical consideration for the country's developers will be how to cater to this typically young and footloose generation of Saudis, many of whom are finding themselves priced out of the home ownership market."
Knight Frank highlights the untapped opportunity that developers have to better understand the needs of this group of Saudis. With 56% of the population below the age of 35, it will become increasingly important to build homes that match market demand dynamics.
Durrani added: "The challenge for developers is clear: soaring land prices, coupled with growing costs of raw materials and a shortage of labor is making it ever more challenging to offer homes that are classed as 'affordable'. The opportunity for the market we see in the mainstream residential sector is to build smaller homes".
---
"An extraordinary 69% of Saudi respondents claim that they are likely to purchase a branded residence in 2023"
---
Small is Beautiful
Historically, largely due to cultural reasons, Knight Frank says, the emphasis has always been on large family homes. However, with household sizing declining as young Saudis fly the nest at an increasingly younger age in search of employment opportunities in the Kingdom's larger cities, most (74%) are looking for smaller homes. 47% of those surveyed were born outside Riyadh and consider themselves temporary residents and, overall, 62% would rather rent than own a home, suggesting they already own in their hometown or are not yet prepared to commit to homeownership in their adopted city.
Durrani continued: "Some vendors have cottoned on to this trend and moved their homes from the sales market to the rental market, eroding sales stock, which has contributed to the substantial price increases registered recently. And so, the opportunity? The development of a vibrant, high-quality, community-centric build-to-rent market (BtR), to cater to this young, seemingly footloose, career-hungry generation of Saudis, without disrupting the sales market.
"There is still a vibrant market for developers too. Those who call some of the Kingdom's biggest cities home still have a very strong desire to own a property in their hometowns. Indeed, our analysis shows 84% of Riyadh residents and 85% of Jeddah residents are interested in purchasing a home in their respective cities this year, but high costs have become a barrier, with 28% citing this as a key hurdle."
Branded Residences
Knight Frank's research also highlights while the strains of a rapidly growing market are clear in the mainstream residential market, those with higher budgets appear underserved. Like elsewhere in the world, the appetite to own and invest in branded residential units is on an upward trajectory across the Kingdom.
These properties are commonly popular among high-end buyers, who are looking for iconic designs, along with world-class services, amenities and facilities, typically offered through adjoining luxury hotel brands, says Knight Frank.
De Jong explained: "An extraordinary 69% of Saudi respondents claim that they are likely to purchase a branded residence in 2023. The most common reason for the attractiveness? 'Service provisions and physical amenities' (42%), followed by 'maintenance' (25%) and 'brand identity' (24%). "Interestingly, 45% of the respondents are interested in using a branded residential unit as their main residence and 37% are interested in making it their second home, presumably for use as a holiday home, while the remainder of our sample considers it an investment. This figure is broadly in line with our findings in 2022 and underscores the depth of the Kingdom's second homes market, which stands at about 37% of households."