The Quality of Life Program (QOL), a Vision 2030 Vision Realization Program (VRP) to boost living standards in Saudi Arabia, has signed a Memorandum of Understanding (MoU) with Koushan, a Jeddah-based architecture and planning firm that has specialized in unique housing developments for 50 years.
The agreement was signed on the sidelines of the Cityscape Global Exhibition in Riyadh. QOL was represented by its CEO, Khalid Albaker, while Koushan was represented by Dr Zuhair Hamed Fayez, Chairman of its board of directors. The signing took place under the patronage of HE Majid Al-Hogail, the Saudi Minister of Municipal and Rural Affairs and Housing (MOMRAH), who attended the ceremony.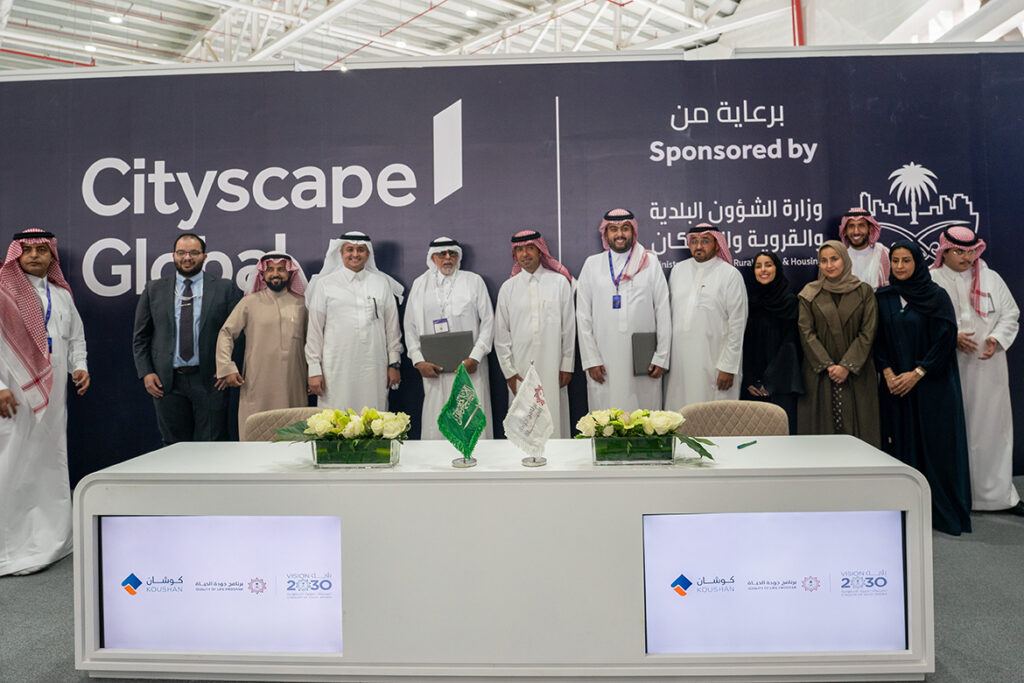 ---
Founded in 2018, the Quality of Life Program is implementing 10 strategies to improve livability in Saudi Arabia's cities
---
"This is an excellent chance to exchange best practices related to livability that can be implemented in both existing and future developments," said Albaker. "We are committed to ensuring that Saudi Arabia's housing stock is second to none when it comes to accessing entertainment and recreational offerings."
---
In signing an MoU with Koushan, it is working with key players in the real estate sector to improve living standards
---
In addition to working together to implement innovative entertainment activities that boost residents' quality of life, the agreement also commits both parties to supporting amateur clubs and their members. It also sets out a roadmap to work with the relevant public authorities to improve the investment environment for quality-of-life-related projects.
---
Signed at Cityscape Global, the MoU is focused on improving entertainment and amateur club offerings at Koushan's existing and future developments
---
The Quality of Life Program and Koshan previously collaborated on projects worth over SAR 1.5 billion. The most prominent of these include the Marjan Island in Dammam, delivered in partnership with the Eastern Province municipality, the Mayadeen project in Medina with ALMQR Development Company, and Taif destination projects with the Taif municipality.
Founded in the 1970s, Koushan develops and manages real estate projects and destinations by combining innovative technologies with harmonious architectural principles to build lasting structures in residential and institutional spaces.