Whitespace Architects is an international team of architects, designers, engineers and creative thinkers operating within the fields of architecture, urban design, engineering, augmented reality, visual reality, and development. This broad array of expertise allows it to provide excellence in architecture, urbanism and engineering services.
The firm's multicultural team, with its collective experience, supports a mature stance for projects that look to heritage and culture, as well as the contemporary world. From its regional offices in the UAE, Netherlands and Egypt, Whitespace has managed to complete a diverse and sizable number of successful projects with the most reputable developers and individuals in the Middle East and Europe.
Whitespace Architect's global footprint provides staff with immense local knowledge and understanding, supplemented by access to a wealth of well-connected worldwide experts in many areas of design. This means that the firm can provide hands-on experience when delivering robust architecture and buildings in the region, bringing remarkable value to projects. This global and local understanding is a key factor in not only designing the buildings, but also knowing how to progress the design through collaborative partnering with local authorities and achieving the pre-requisite quality during the construction phase to ensure sustainability.
Rethinking Tradition for a Contemporary Lifestyle
Whitespace Architect's philosophy is based on the careful analysis of how contemporary life constantly evolves and changes. As a result, the architecture it seeks is a reflection of the many influences that society encounters through multicultural exchange, global economic flows and communication technologies, all of which come together to promote new ways of architectural and urban organization.
At Whitespace Architect's, they believe that in order to deal with today's challenges, architecture should move into new unexplored arenas, where it can blossom and become once again the true manifestation of man's modern needs. The primary mission of the firm's projects, then, is to achieve a balance between the effects of size and programmatic fusion on the triple bottom line of social, economic, and ecological outcomes.
Why Whitespace Architects?
Whitespace Architect's approach to project and program management generates performance and innovation beyond the quantitative measures of time, cost, quality, sustainability, and safety, and the firm brings exceptional benefits and adds recognizable value by:
Designing state-of-the-art projects
Robust expertise, globally and locally
Time and budget security
Quality Optimization
Technology-driven methodology
Effective communications and briefings, cultivating a two-way understanding throughout the project lifecycle
Win-win teams that work collectively with each other and put the project first
These key features are hallmarks of Whitespace's distinctive culture and will be ever-present throughout its appointment on a project. The firm's goal is to blend these features with the key project stakeholders' requirements, to form one homogeneous project team that is set up to succeed.
Unique Solutions for Life
Masdar City will be a symbol of Abu Dhabi's exploration of, and commitment to, sustainable development. With the intent of becoming the physical manifestation of the Masdar initiative within Abu Dhabi, it is important to create a coordinated plan, and one which meets the vision for sustainability. The creation of two development squares means that the best design practices in different design situations can be demonstrated, with the large square including the higher density central business district and the small square achieving low-density residential communities.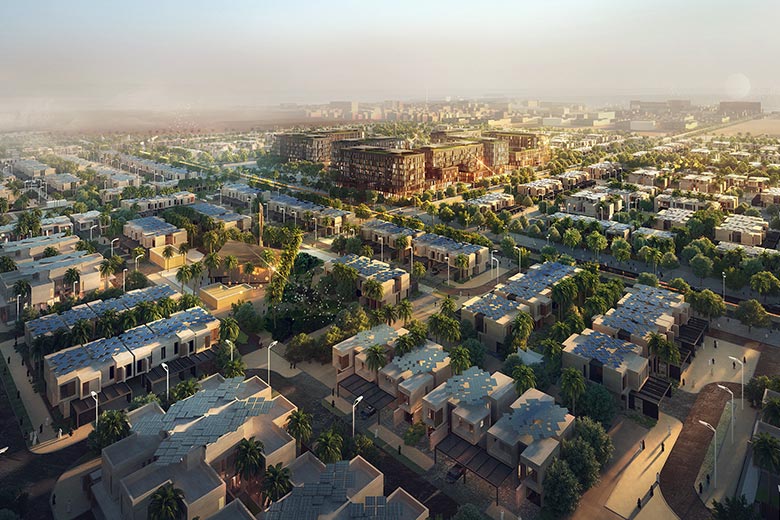 As an integral part of the Greek Harbour Community, the mosque aspires to be a model of openness, reflective of contemporary Islamic aspirations in the region. The idea of openness extended beyond the formal manifestation of visual porosity, accessibility and climatic openness, to the embracing of different needs within the Muslim community. At the urban scale, the massing strategy seeks to create more porosity and human scale. This physical porosity allows a visual connection to the neighborhood and extends its spatial field beyond its boundary, but also imparts the sanctity and threshold expected of a mosque.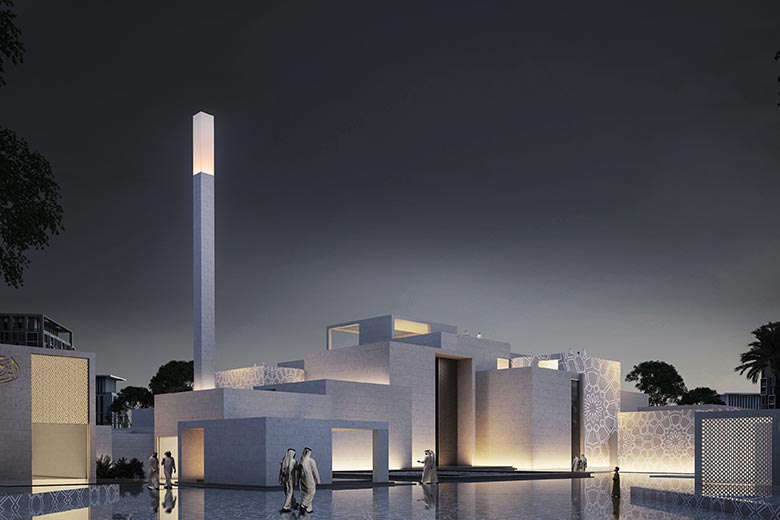 Nestled along Egypt's coast with a pristine location 50 metres from the beach lies Al Alamein Hotel. A prime location for summer homes, El Alamein features distinctively designed houses, from beachfront villas to apartments and chalets. Set to be a retro-themed destination, Al Alamein hopes to attract a lively audience and provide entertainment activities.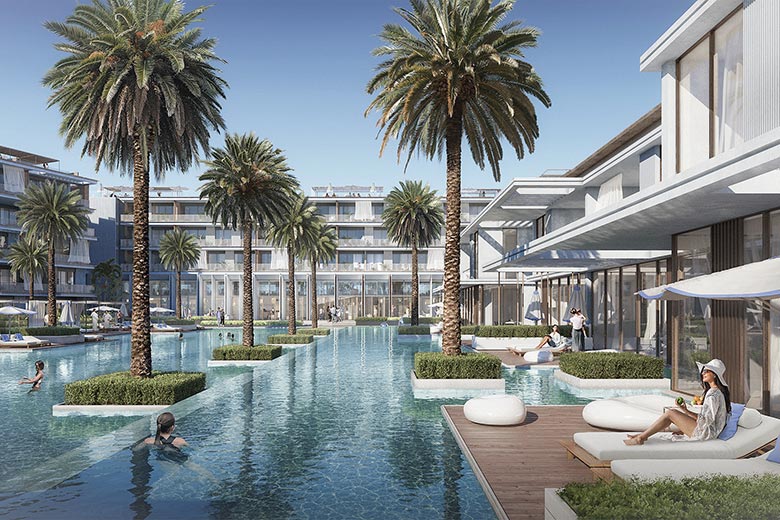 With 11 years of operating in the GCC and over 150 successfully completed projects, Whitespace invests heavily in proactive research and development ideas. Working closely with the client and end-users, the firm experiments and innovates to identify the optimum program, site, and context of a project. The result is architecture that enhances the human experience and meets clients' goals, priorities, lifestyles and tastes.